PS Updates October 2016
Thursday, October 20, 2016 (0 Comments)
Posted by: Suzy Whalen

Tennis Ball Recycling: Admirable Effort, but Producer Responsibility Still Needed
In Yellow, Fuzzy and Flat: Where Do Recycled Tennis Balls Go?, a September article in the New York Times, Ben and Scott Soloway show that it is possible to recycle tennis balls.

Unfortunately, thousands of products like tennis balls get trashed every day because it costs more to collect, transport, and recycle them than it does to throw them away.

But that doesn't mean trashing them is free.
National Waste & Recycling Association (NWRA) Files Freedom of Information Act Request with Connecticut Department of Energy & Environmental Protection (CT DEEP), References Product Stewardship Institute (PSI)

The NWRA, the trade association representing the solid waste and recycling industry, requested CT DEEP release all extended producer responsibility (EPR) and product stewardship documents related to the state's waste management plan update, as well as all payments, contracts, engagement letters, correspondence, and other written communications between CT DEEP and PSI.

Fulfilling this request will tie up the agency's time and resources as they search for and copy thousands of pages of emails and documents going back 16 years. This action demonstrates the waste management industry's strong opposition to EPR for packaging, which CT DEEP and other states have explored with increasing interest over the past few years.

Explore Packaging Extended Producer Responsibility (EPR) with Upcoming Webinars

(Oct. 27 at 2pm EDT) will highlight the role of haulers and recyclers in British Columbia's (BC's) packaging EPR program, which has achieved nearly 80% recovery and a contamination rate under 5%. This webinar features three of the key players in BC's collection and processing infrastructure, who will explain how the transition took place and the challenges they had to overcome.
In the second webinar,
How Do Packaging EPR Programs Impact Cost of Goods and Product Design?
(Nov. 21 at 12pm EST), expert speakers including John Coyne from Unilever, Victor Bell from Environmental Packaging International, and Alexandra Lange from Eco-Emballages in France will explain how stewardship fees for packaging are structured within a wide array of international EPR programs, and how these fees impact packaging material choices and average product costs.
Pharmacy Drug Take-Back Programs Made Simple with Newly Released How-to Guide

Re-Clothe NY Coalition Launches Outreach Campaign to Increase Textile Collection

Although textiles are highly recoverable, reusable, and recyclable, 85% of unwanted clothing is thrown in the trash. These textiles make up 1.4 billion pounds of the municipal waste stream and have an estimated market value exceeding $130 million in New York alone.
On September 15th, the Re-Clothe NY Coalition, in partnership with the New York Product Stewardship Council and the Product Stewardship Institute (PSI),
launched a statewide outreach campaign
to encourage residents to donate and recycle their unwanted clothing and household textiles. The
Re-Clothe NY website
contains an
Outreach Toolkit
and
Media Toolkit
that include sample social media posts, fact sheets, posters, and media alerts, making promoting textile recycling as easy as copy-and-paste for New York agencies, organizations, and community advocates.
The
Re-Clothe NY Coalition
is comprised of textile recyclers, local governments, and non-profit organizations working together to increase the amount of textiles recovered for reuse and recycling in New York. During the spring/summer of 2016, PSI facilitated the development of Coalition
standards
that established common messaging and ensure transparency, data sharing, and the highest, best possible use of donated textile material. These standards serve as the basis for this year's outreach campaign and strengthen the Coalition, one of the first public-private partnerships of its kind and size.
Questions about the campaign?
Contact PSI's
Suzy Whalen
at (617) 236-8293.
New State Funding for Electronics Recycling in New York Helps Keep Programs Afloat, Long Term Solution Still Needed
In an effort to preserve e-waste recycling programs in New York and ensure residents can comply with the state's ban on disposal of electronics, the New York State Department of Environmental Conservation (NYS DEC)
will accept grant applications
this October from local governments that currently pay for electronics recycling services. The legislature allocated $3 million from the state's Environmental Protection Fund for this program, intended to make up for shortcomings in the legislated electronics recycling program.

A
2010 state law
requires electronics manufacturers to provide New Yorkers with free and convenient e-waste collection and recycling. However, manufacturer funding has fallen short of the need and local programs have been forced to shut down or pay for recycling. While the NYS DEC funding is helpful in the short term, the Product Stewardship Institute and the New York Product Stewardship Council hope to implement a longer term fix - including stronger regulations and an amended law - in the months ahead.
We Need Your Support for Drug Take-Back in Massachusetts
Thanks to the Product Stewardship Institute's (PSI's) help, Massachusetts passed
the first state-wide law
requiring pharmaceutical companies to pay for the safe disposal of unwanted medications.
Massachusetts - as well as the nation at large - is facing a heartbreaking drug abuse epidemic as
overdose deaths continue to rise
. Now, for the first time ever, PSI is launching a fundraising campaign to support our work helping regulators implement the law and successfully set up convenient collection kiosks that make it easy for residents to drop off unwanted and expired meds during their next trip to the local pharmacy - one proven solution to negate the public health and environmental impacts leftover drugs can pose.
Your donation supports PSI's on-the-ground efforts to set up convenient drop-off locations for leftover meds across the state. Donate today!
Trash Free Waters: Plastic Pollution Prevention in Long Island
Two years ago, the Product Stewardship Institute (PSI) worked with three universities in California to reduce the amount of single-use, disposable plastics (bags, bottles, cups and lids, straws, and plates) used in on-campus eateries. That project, funded by the U.S. Environmental Protection Agency (EPA) Region 9, culminated in the release of the
Marine Debris & Plastic Source Reduction Toolkit for Colleges & Universities
.


Now, PSI is expanding that effort with a
grant from the U.S. EPA Region 2
to reduce single-use plastics along Long Island's North Fork by working with local businesses, including waterfront hotels, restaurants, and campgrounds. For each business, PSI will measure its "plastic footprint," develop a source reduction plan, and create procurement policies to minimize or eliminate the number of disposable plastics used. PSI will also develop model municipal and tourism board policies that encourage waterfront businesses to reduce disposable plastics. The project will culminate with the release of a Marine Debris Prevention Toolkit for Commercial Properties that provides step-by-step guidance for coastal businesses nationwide to reduce their plastic footprint.


Questions? Contact PSI's
Megan Byers
at (617) 236-4866.
California Department of Resources Recycling and Recovery (CalRecycle) Considers Mandatory Approaches for Packaging
Faced with 8 million tons of packaging waste that comprise about 25% of California's waste stream, CalRecycle's director approved
staff recommendations
to develop a mandatory comprehensive, statewide packaging policy model guided by an extensive stakeholder process and to explore two complementary individual voluntary efforts.
In January 2016, CalRecycle held a Manufacturers' Challenge workshop during which industry participants submitted voluntary strategies to reduce the amount of packaging entering CA landfills by 50% by 2020. Although manufacturers tend to prefer
voluntary stewardship plans to mandatory EPR legislation
, their underwhelming proposed plans prompted CalRecycle to develop a mandatory packaging stewardship model.
According to CalRecycle's Cynthia Dunn, the agency will explore mandatory policy models, including extended producer responsibility. CalRecycle expects the process to conclude by late 2017 or early 2018. The model they ultimately develop will become a CalRecycle policy document available to parties interested in packaging legislation in the U.S.
Carpet Industry Extends Funding for Voluntary Product Stewardship Program

The U.S. carpet industry announced the extension of temporary funding for their
voluntary product stewardship
(VPS) program through 2017. This nationwide program - launched in 2015 for a limited two-year term by the
Carpet and Rug Institute
and the
Carpet America Recovery Effort
- provides financial incentives to carpet sorters who formally support VPS over extended producer responsibility (EPR) as a way to increase diversion of post-consumer carpet from landfills. Carpet sorters are not eligible to receive funds if they collect or sort carpet in states or municipalities that operate under EPR legislation and cannot support the development of EPR laws.
Despite voluntary industry recycling programs, only about 7.5% of the nearly 3.9 million tons of carpet and rugs discarded annually in the U.S. is recycled. Currently,
California
is the only state in the U.S. with a carpet EPR law in place, although there is nationwide interest in passing similar laws - in 2014 and 2015, Illinois, Minnesota, and New York introduced carpet EPR bills.
For questions on carpet stewardship nationwide, contact PSI's
Suna Bayrakal
at (617) 671-0616.
New VT Battery Take-Back Law Spurs Major Increase in Collection of All Batteries

Call2Recycle
, the stewardship organization responsible for battery collection and recycling,
collected 28,000 pounds of single-use batteries
in the first six months of Vermont's single-use household battery take-back program, mandated by a newly-implemented
extended producer responsibility law
, the first law of its kind in the nation. This represents an increase of more than 2900% since 2015. Rechargeable battery collections also increased, up 29% from the previous year.
For more information on battery stewardship nationwide, contact PSI's
Suna Bayrakal
at (617) 671-0616.
Multi-Material British Columbia (MMBC) to Manage City of Vancouver Recycling

The City of Vancouver is
no longer responsible
for residential recycling collection, transferring the responsibility of curbside pick-up to MMBC, a non-profit stewardship organization, on October 3rd. Despite the switch, residents will only notice a change in the truck that picks up their recycling, and a missing recycling fee on next year's utility bills and property taxes. Most of the city's 37 recycling collection employees moved to other jobs in the city, including 27 new street cleaning jobs.
City of Capitola and City of Santa Cruz, California Pass Drug Take-Back Ordinances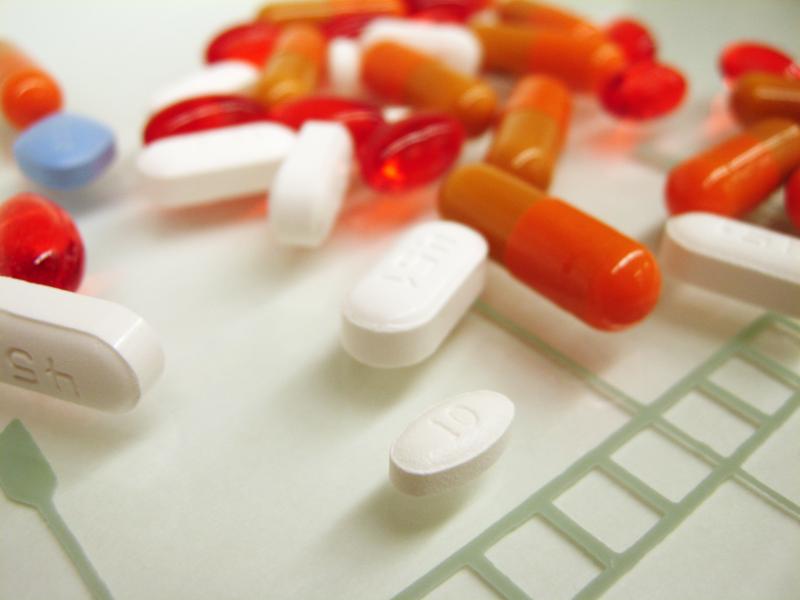 This August, the
City of Capitola
and
City of Santa Cruz
(both located in Santa Cruz County) passed extended producer responsibility (EPR) ordinances mandating pharmaceutical manufacturers to finance and manage the safe disposal of leftover drugs and sharps. Seven counties and two cities in California, two counties in Washington, and two states have passed similar ordinances.
For information about the Product Stewardship Institute's technical assistance on pharmaceutical EPR legislation, contact
Vivian Fuhrman
at (617) 236-4771.
Coast Waste Management Association Conference

| October 19-21 | Westin Bear Mountain, Victoria, British Columbia |

The Social Life of Waste
Maine Resource Recovery Association Fall Workshop & Annual Meeting

| October 24 | Ramada Inn, Lewiston, ME | Featuring PSI's Amanda Nicholson |

Register today
27th Annual New York State Recycling Conference & Trade Show

| November 3-4 | Otesaga Resort Hotel, Cooperstown, NY | Featuring PSI's Amanda Nicholson |

Register today
Last week: North American Hazardous Materials Management Association (NAHMMA) National Conference

|

October 9-14 | Featured PSI's Suna Bayrakal | Battery Presentation Slides

+

Paint Presentation Slides
2017 U.S. Product Stewardship Forum

| July 25-26, 2017 | Omni Parker House Hotel, Boston, MA