PS Updates December 8, 2017
Friday, December 8, 2017 (0 Comments)
Posted by: Suzy Whalen

In Response: Cleanup from California Fires Poses Environmental and Health Risks
The New York Times
October 16th article, "
Cleanup from California Fires Poses Environmental and Health Risks
," highlights the health risks lurking in the ash from California homes destroyed by September's wildfires. When hazardous household products -- like pesticides, propane, gasoline, and plastic -- burn, the toxic chemicals they contain concentrate in the ash. Unfortunately, governments and taxpayers are left to pay the clean-up costs instead of the companies that profit from the manufacture of hazardous products.
The Product Stewardship Institute (PSI)'s Scott Cassel responds to the
New York Times
article
on the PSI blog
.
Announcing: Kickoff to PSI Global Webinar Series!
Solar Panel Stewardship: the Future is Now - January 4, 2018 at 1pm ET
Register today for the first U.S. webinar on EPR for solar panels
Solar modules contain hazardous materials, rare earth elements, and other materials that must be managed safely and responsibly, some of which have tangible economic value. What is the best way to manage spent solar panels, and how can we incorporate these products into the circular economy?
Washington State is leading the way in addressing the post-consumer management of spent solar panels. They recently passed a first-in-the-nation law (the
Solar Incentives Job Bill (ESSB 5939)
) requiring solar panel manufacturers to finance and manage the collection and processing of post-consumer photovoltaic modules. This extended producer responsibility law will reduce waste, increase recycling, save money for governments, and create jobs.
In this webinar, speakers from Washington State and the solar panel industry will discuss the environmental and economic problems with post-consumer solar panels, Washington's law, and how others can take the lead in properly managing these products when consumers are done with them. Register today!
FREE Webinar: Pharmacy-Based Drug Take-Back: Fact and Fiction - December 19, 2017 at 2pm ET - Register today!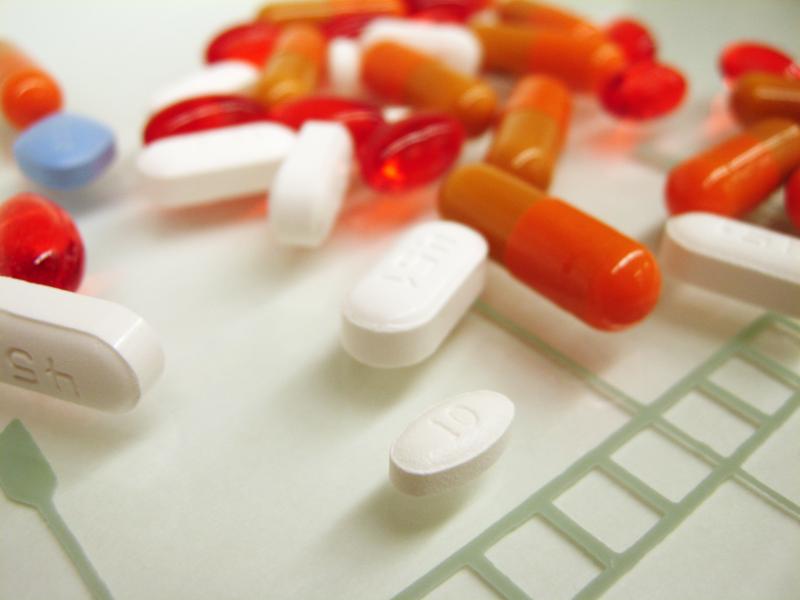 Drug take-back programs -- collection receptacles and mail-back envelopes -- provide the public with a convenient way to safely dispose of leftover medications. Independent, chain, and hospital pharmacies are particularly convenient locations to host these programs. On this educational webinar, expert speakers -- including pharmacists, reverse distributors, and others -- will discuss why and how they have implemented effective medication take-back programs at pharmacies, and will address the following questions:
What are the benefits for pharmacies to collect unwanted medication?
What does receptacle set-up entail?
How do you choose the right reverse distribution company to collect medications and work with your business?
How much does it typically cost to run a year-long drug take-back program?
What are some of the best outreach and messaging strategies for promoting your collection services?
Register today!
This webinar is kindly offered for free thanks to a sponsorship from the Oklahoma Department of Environmental Quality.
On October 31, PSI, the Re-Clothe NY Coalition, New York Product Stewardship Council, and New York State Pollution Prevention Institute (NYSP2I) hosted over 200 retailers, brand owners, recyclers, collectors, governments, researchers, and non-profits at the Fashion Institute of Technology in New York City. Highlights included:
Patagonia, Eileen Fisher, and Goodwill Industries shared how retailers can effectively and conveniently take back used clothing at retail stores.
Evrnu discussed their innovative technology that takes collected textile fibers, converts them into a liquid, and transforms it into a new pure fiber that can take on the characteristics a designer needs.
I:CO relayed how retailers can lead circular economy efforts in textiles manufacturing by incorporating recycled content into their clothing.
Boston

could be #60! Mayor's Signature would Ratify the

60th Bag Ban in Massachusetts
On November 29th, the Boston City Council unanimously
passed an ordinance to reduce plastic bags
. The ordinance bans thin single-use plastic bags at retail stores and places a minimum 5-cent fee on paper, compostable plastic, and reusable bags given to customers at the point of sale. Retailers retain all revenue obtained from the fee. As a Boston-based organization, PSI joined over 60 businesses and environmental groups by signing on to a
group letter
in support of the bag ban. The ordinance has been sent to Mayor Marty Walsh, who has
until December 14
to veto it; if he does not, the ordinance becomes law.
Mass Green Network (MGN) Needs Your Support to Pass More Bag Bans

MGN started two years ago, when only 15 municipalities in Massachusetts had laws to reduce plastic bags, and nine had regulations to limit polystyrene. Today, the Commonwealth has 60 bags laws and 25 polystyrene regulations thanks to MGN's role in leading and inspiring local action (see story above).
MGN now
needs your support
to continue passing bag and polystyrene bans. As fiscal sponsor of MGN, PSI supports their work because it aligns with our efforts to defend local government authority to protect their communities and environment, particularly in light of
state preemption laws
promoted by industry.
The Holidays are Approaching -- Support PSI via Amazon Smile!
Do you shop on Amazon.com? Amazon Smile is the same Amazon you know -- same products, same prices, same service. But when you shop through Amazon Smile, Amazon donates 0.5 percent of the total of all your purchases. Before you make your next purchase, head to
smile.amazon.com
and choose "Product Stewardship Institute" as the non-profit you support. Donate while you shop -- at no cost to you!
PSI Submits Recommendations for Packaging Extended Producer Responsibility (EPR) in Connecticut and California

Packaging recycling rates are leveling off across the United States, and Connecticut and California are leading the search for solutions. PSI has submitted formal recommendations to both the
Connecticut
Task Force to Study Methods for Reducing Consumer Packaging that Generates Solid Waste and to
California
Department of Resources Recycling and Recovery (CalRecycle)'s Packaging Reform Workshop. PSI's recommendations highlight EPR as the central component of a comprehensive strategy to stimulate packaging recovery. PSI also recommends tactics that are complementary to EPR, such as the expansion of pay-as-you-throw, improved bottle bills, and voluntary programs.
PSI and New York Product Stewardship Council (NYPSC) Further Expand Drug Take-Back in New York State

Thanks to funding from the U.S. Department of Agriculture, PSI and NYPSC recently launched an initiative to train local NY authorities to properly collect leftover pharmaceuticals, work with medical providers to educate patients about safe drug disposal, and establish new pharmacy-based drug take-back locations in rural communities. The project will culminate with an online educational Toolkit that medical professionals nationwide can use to educate themselves and their patients about proper medication disposal. At the end of the project, PSI and NYPSC will share results and lessons learned through a national webinar.
PSI Urges U.S. Environmental Protection Agency (EPA) to Take Action on Pesticide Disposal

PSI recently
submitted comments
to the EPA's Pesticide Program Dialogue Committee (PPDC) that highlight the lack of dedicated funding nationwide for pesticide disposal, the persistent problems associated with pesticide stockpiles, and significant data gaps. PSI urged the PPDC and EPA to obtain current national data on pesticide disposal needs, funding, and costs, and to invest in reducing the environmental impacts of leftover pesticides.
Eleven Local Governments Suggest Changes to Drug Enforcement Administration (DEA) Drug Take-Back Regulations

On behalf of San Francisco Department of the Environment and Alameda County, PSI convened a group of state and local governments with drug take-back ordinances in California, Washington, and Vermont to develop
a letter
asking the DEA to clarify its regulations regarding two issues: 1) products and dosage forms "prohibited" from commingled disposal and 2) placement of collection kiosks in hospitals. Eleven jurisdictions signed onto the letter. Clarification on these issues will make it easier for local governments nationwide to better serve their residents with effective drug take-back programs.
Nigeria Considers Extended Producer Responsibility (EPR) Legislation for Electronics

Alhaji Ibrahim Jibril, Nigeria's Minister of State for the Environment, recently
addressed the country's "e-waste crisis"
at the National Council on Environment in Abeokuta. He asserts that the negative impacts of e-waste can no longer be ignored. Now, the Nigerian government is considering EPR as a strategy to develop an electronics recycling industry that generates economic value and protects the environment.
PaintCare Annual Report Highlights Success of California's Paint Stewardship Program
PaintCare, the stewardship organization that operates paint collection and recycling programs in 8 states and the District of Columbia, released its
California Annual Report
highlighting results from its fifth year of operation. The program, which provides free, convenient paint collection to all Californians, recycled 94 percent of the total 3,464,149 gallons collected during 2017. Paint reuse increased by 20 percent due to the establishment of more reuse sites that make used paint available to the public.
Pennsylvania Senate Holds Hearing on Bill to Amend the State's Electronics Extended Producer Responsibility Law
On October 24th, the Pennsylvania Senate Environmental Resources and Energy Committee held a hearing on
Senate Bill 800
, which would amend and replace Pennsylvania's 2010 Covered Device Recycling Act. During two hours of testimony, legislators heard from manufacturers, retailers, recyclers and local governments. If passed, the bill will require retailers to collect an eco-fee from the consumer at the point of purchase, which would provide much needed funding to expand access to electronics recycling in the state's rural areas.
Sri Lanka Explores Extended Producer Responsibility (EPR) as Solution to Waste Management Crisis
Sri Lanka has been unable to keep up with the staggering volumes of garbage that accompany rising populations and rapid urban growth. In April, the city of Colombo's primary landfill collapsed,
destroying houses and killing at least 32 people
. As officials grapple with what to do with all that trash,
EPR has been proposed as a cost-effective solution
to divert waste from landfills, alleviate the burden on municipalities and taxpayers for managing end-of-life products and increase recycling.
Canadian Stewardship Organization Electronic Products Recycling Association (EPRA) Now Operates Coast to Coast
As of 2017, all of Canada's provinces have extended producer responsibility programs for electronics. EPRA, a PSI corporate partner, operates almost all of these programs coast-to-coast. On behalf of over 7,000 regulated businesses, the stewardship organization provides over 2,300 collection sites across the country and diverts more than 17 million devices per year.
FREE Webinar | Pharmacy-Based Drug Take-Back: Fact and Fiction | Product Stewardship Institute | December 19, 2017 | Register today
Webinar | Solar Panel Stewardship: the Future is Now | Product Stewardship Institute | January 4, 2018 | Register today